I stopped in Nelspruit for a couple of days on the way up to the Kruger National Park area. I had fully intended to drive the Panorama Route up to Blyde River Canyon, and along the way do some white water rafting or tubing. But Mother Nature had other plans and it started to rain soon after I arrived. It continued to rain for the rest of the day, spoiling my plans to drive and enjoy nature.  When I woke up to more rain the following morning, I knew I needed to find an indoor activity.  I'm a bit claustrophobic and I don't like bats, so a cave is the last place you'd expect me to venture.  But after seeing pictures and learning that they were the oldest known caves in the world (estimated 240 million years old), I had to go.
At the start of the tour, our tour guide shared a lot of history about the caves' discovery and habitation by prehistoric man, and later by the Swazi people.  We saw some of their prehistoric tools near the cave entrance.  As we walked through the caves along lighted pathways, we saw beautiful formations of rocks, stalactites and stalagmites. There is even an amphitheater where concerts are periodically held.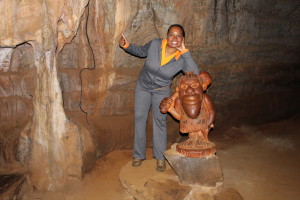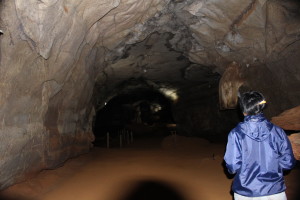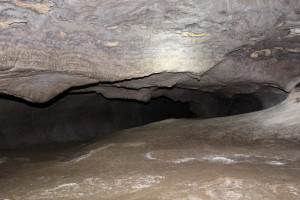 A highlight of the tour was when our guide turned off the lights in one section to show us how dark the cave really is.  It was so dark I couldn't even see my hand in front of my face.  I had just enough time to start to freak out (and think what happens if the electricity really goes out) before the lights were back on and we were on our way through the caves too see more.  The tour lasted about an hour and was an amazing experience.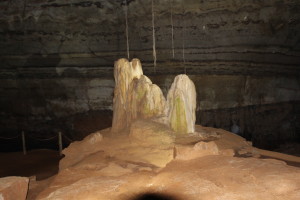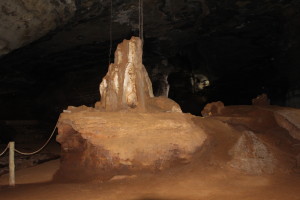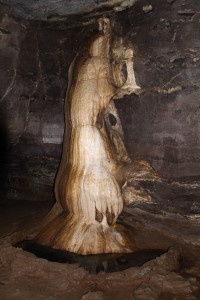 On the way out, I stopped at the newest attraction at the caves, the Garra Rufa Fish Spa (basically a fish pedicure).  I was skeptical, but since it was only 50 rand (about $5 USD at current exchange rates) I decided to give it a try.  The spa is outdoors with beautiful panoramic views of the lowveld.  After having my feet and lower legs scrubbed in an antiseptic wash, I stepped into the spa and let the fish go to work eating away at dead skin.  At first it felt weird to have numerous fish nibbling on my feet, but I quickly got used to it and it felt like a massage. After 45 minutes, I was done.  In case you're curious, it works — my feet were silky smooth after they finished.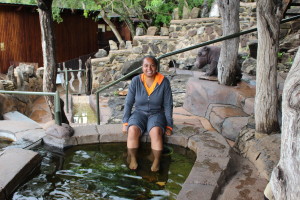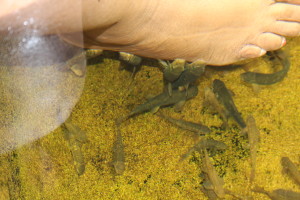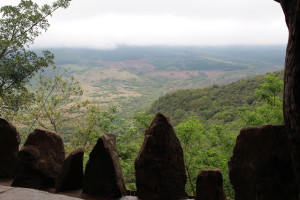 Click here for more photos of Nelspruit, South Africa
Share This