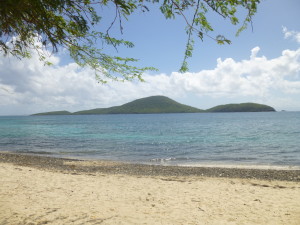 As a certified travel junkie, my life would be incomplete if I couldn't get out and see the world. That's why I'm on a constant search for travel deals. But so many people think travel is a luxury expense they can't afford.  Nothing could be further from the truth. There are many affordable destinations within the U.S.A. and internationally, and with some strategic planning and budgeting, anyone can travel the world.
1.  Make Travel a Priority
We find a way to do things that are important to us. Travel is no exception. By making travel a priority, you'll eliminate many of the common excuses which prevent you from hitting the road (i.e., travel is too expensive, I don't know where to go, I don't have time, etc). The Dalai Lama said it best – "Once a year, go some place you've never been before."
The first step is choosing your travel destination. Tripadvisor.com is an excellent source for researching travel locales. It has a wealth of information about accommodations and things to do, and there are forums where travelers can ask questions, share tips, and give trip reports. Travel blogs are another good source of information; a basic Google search will reveal tons of them.  Once you've chosen a destination, investigate airfares, lodging, transportation, and other expenses. Total these costs, make a budget, and determine how much you need to save each month to reach your goal. Then create a travel fund and pay yourself first before paying other non-essential expenses.  This may require some sacrifice and self-discipline, but it will be worth it in the end.
2. 
Join a Loyalty Program
Choose a preferred airline, hotel chain or car rental company and use it for most of your personal and business travel. Sign up for frequent flyer or user accounts to accumulate miles or points and to take advantage of loyalty benefits. You can learn more about specific loyalty programs and techniques for accumulating more miles and points on
Flyertalk
. For example, some utilities and other companies allow you to link your frequent flyer account and earn airline miles based on your monthly spending. It's like getting bonus miles for money you already were going to spend.
3.  Use Credit Cards to earn Airline Miles and other Travel Rewards
Get a credit card (or two) that accrues airline miles, hotel points, or other travel rewards and use it for everything — groceries, utilities, and other daily expenses. The proviso, of course, is don't spend more than you can afford to pay off each month. Frequent flyer miles and hotel points quickly accumulate and can be used for free airline tickets or hotel stays.  I recently flew to South Africa for free using miles accumulated over the course of several years, so it can be done (ticket value was $1,500).
The best credit card deals offer sign-up bonuses of 25,000 miles or more, enough for a free domestic ticket. Good options include: Barclays Arrival World Mastercard, American Express Premier Rewards Gold, Chase Sapphire Preferred, and Capital One Venture Rewards. Some cards offer the added bonus of no foreign transaction fees, which will save you a lot of money on international trips. If you have credit challenges or prefer not to use credit cards, Suntrust Bank offers Delta Airlines-affiliated personal and business debit cards (linked to a checking account) which earn miles for signature-based and PIN purchases. They include a 5,000 mile sign up bonus after your first purchase. However, they also require a minimum balance to avoid monthly service fees, so they may not be a good deal for everyone.
4.  Regularly Visit Travel Websites and Be Flexible on Dates and Locales
The internet has made it easy for anyone to research and book personal travel. If you're flexible on dates and locations, you can find the best deals. Some of my favorite travel sites, like Travelzoo and AirfareWatchdog,  post weekly deals and send alerts for special fares; sign up to receive emails. Farecompare shows the top airfare deals from your closest airport. Kayak allows you to view the daily airfares for a destination, so you can select the cheapest days to travel (usually Tuesdays and Wednesdays, but not always). I like Skyscanner for international flights because it shows more domestic and international airlines. For hotel deals, I like Hotwire.com, Hotels.com and Venere.com (but you won't accrue points for rooms booked on these sites, so you have to balance that against the cost savings).
| | |
| --- | --- |
| | |
5.  Use Alternative Travel Accommodations
My favorite travel accommodations are vacation rentals. You can find anything from basic rental apartments to luxury homes and vacation villas. In most cases, they're cheaper than hotels and provide much more space. They have kitchen facilities, which allow you to cook and save on some meal costs, and many have pools and other amenities. They're great for group or family trips. Unlike hotels, you'll usually pay a non-refundable cleaning fee and a security deposit, which is fully refundable if there are no damages to the property. The best sites for finding vacation rentals are VRBO, Homeaway, Flipkey, and Airbnb.
Bed and Breakfasts, also known as B & B's, are private homes or inns with rooms for overnight guests. Run by on-site owners or managers, the accommodations include breakfast in a common dining area. Bathroom facilities can be shared or en suite, depending on the property. This a great option for solo or adventurous travelers. You'll meet other travelers (often from around the world) and the owner will be a good source of info about the local area and activities.
For budget travelers, hostels are a cheap lodging option. Although they typically cater to students and backpackers, you can also find couples, families and adults looking for a cheap place to stay. Most hostels offer a variety of room types, from dormitory-style with bunk beds and shared bathrooms to single rooms with en suite baths. You can find rooms in worldwide locations on
Hostelworld.com
.
If you're on a very tight budget and willing to stay in a stranger's home, you can find free accommodations in every country on Couchsurfing.com. Couchsurfing is an online community of 7 million members who share their lives and homes for free with people from around the globe. It's a cultural exchange of sorts, and setting up a profile is free and easy. Active users with referrals from other members will have the most success in finding a host. Even if you don't use Couchsurfing for lodging, it's still a good place to connect with and meet new friends in your home city or when you travel. Many cities have weekly language exchanges, parties, dinners and other activities.
Do you have some travel tips not listed here? Please add them below.
Share This