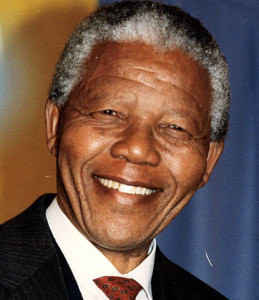 Nelson Mandela is one of my personal heroes.  So needless to say, my trip to Cape Town had to include a visit to Robben Island, where he was imprisoned for nearly 20 years for fighting against apartheid.  Little did I know just how significant and special my visit would be; I went about one month before his death in December 2013.
After a 30-minute ferry ride, we arrived on the island and were escorted to waiting buses for a narrated tour. The bus drove us around the large island, while our tour guide pointed out buildings and historical facts of significance.  We saw the living quarters of professor Robert Sobukwe, an anti-apartheid activist who was kept in solitary confinement for almost 7 years, in an area separate from other political prisoners.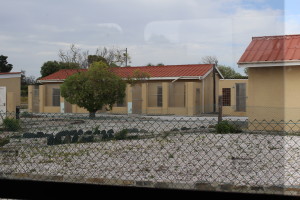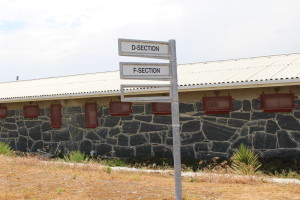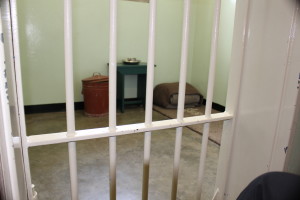 We exited the bus to visit Section D, the maximum security prison where Mandela and other political prisoners were jailed; we even saw Mandela's actual cell.  This part of the tour was conducted by Kolekile Mahlahla, a former political prisoner who shared harsh details about their daily life, and how even in prison race dictated their diets, activities, clothing, and sleeping arrangements.  Whites, Coloureds, and Indians were given more food than Blacks.  They were also allowed to wear long pants and shoes, unlike Blacks who could only wear shorts and no shoes.  Whites slept on mattresses, while Blacks had burlap sacks.
Mahlahla also shared stories about his interactions with Mandela and other older prisoners.  He described how Mandela both earned the respect of some guards and acted as a leader to younger prisoners, promoting education and peaceful strategy over armed strife.  This part of the tour was the most fascinating for me, because we were able to ask questions and get a true sense of being there during the apartheid era.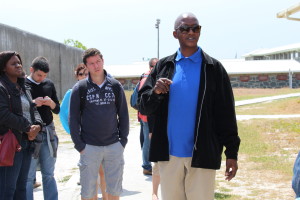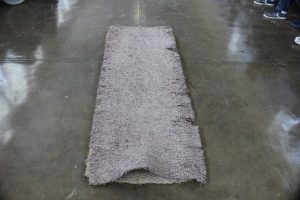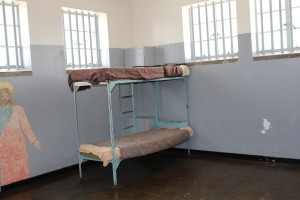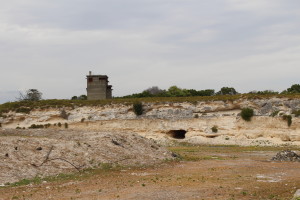 Towards the end of the tour, we visited the limestone quarry where political prisoners were forced to work hard labor for 12+ hours per day.  We learned the quarry became known as the "University" and was the site of secret classes and debates among the political prisoners.  We also saw a rock pile left there by Mandela and other prisoners during a 1995 reunion, as a remembrance of their time on the island and a symbol of their solidarity.  We ended the tour the same way we started –with a half hour ferry ride across the Atlantic Ocean, back to the city.  The ride gave you a true sense of the isolation and human wasteland that place was intended to be.  But far from that, Robben Island is a testimony to the resilience of the human spirit and the triumph of good over evil.
Share This