I ended my trip to South Africa with a safari at Kirkman's Kamp, an And Beyond property in the private Sabi Sand Game Reserve.  We drove there from Nelspruit (about 2 hours away) and arrived around 2:00 p.m.   We were welcomed with fresh lemonade and introduced to the staff, including our ranger Brett, who later met with us alone to learn our wishes for safari. This being our first safari, of course we wanted to see the Big 5, especially the big cats. We were not disappointed. We headed out around 4:30 p.m., in an open top Land Rover, for our first evening drive; we saw elephants, a pair of lions mating, and a female leopard with her cub. It only got better from there.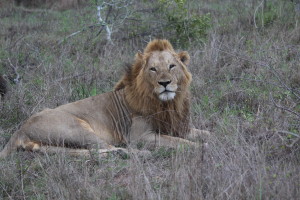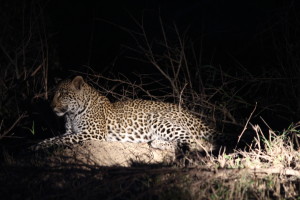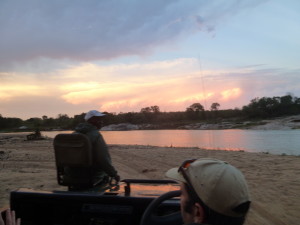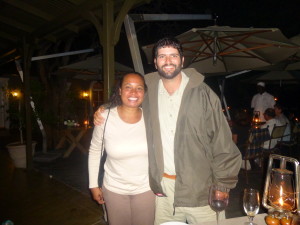 We were up at 5:00 a.m. the next morning (and the three mornings after) for our first of two daily drives. Our tracker Colin (who we nicknamed Eagle Eye) made sure we saw the Big 5 and more.  Little did I know that in addition to the wild animals, I'd see African oral traditions and tribal customs at work. Colin saw and heard animals so far away in the bush it was incredible. He could look at footprints in the dirt and tell what type of animal made them, whether they were fresh or old, and what direction they were headed in, thus leading us to a sighting. On several occasions, he went off into a bush alone to look for animals.  I was more scared about it than he.  Colin was as fascinating to watch as the animals. Even though he has no formal education, he was like a walking encyclopedia – he knows every bird, animal, plant and tree in the bush. This knowledge was passed down thru generations from hunting with his father and grandfather, all members of the Shangaan tribe. Colin's talent was unbelievable.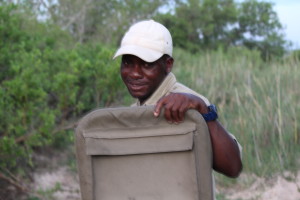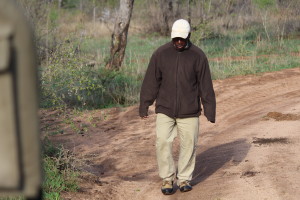 Over the course of four days, I saw lions, elephants, rhinos, buffalos, hyena, zebras, giraffes, a variety of rare birds, and many other animals. I even saw dung beetles (which I had never before heard of). We went off-roading on several occasions to get a birds' eye view of a leopard in the tree with his kill and a pride of lions who had taken down a giraffe. We were literally 10 to 15 feet away. I saw hyenas scavenging on the remains of a fallen rhino, while vultures patiently waited nearby for their turn.  And I saw two giraffes fighting each other with vicious torso and head butts (so much for giraffes being peaceful and easygoing animals). It was fascinating to be so close to the animals and observe them in their natural habitat.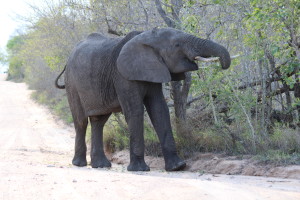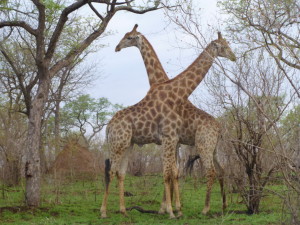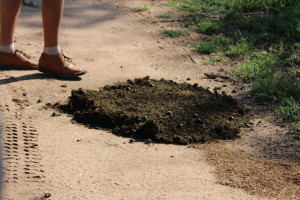 But even besides the animal sightings, Kirkman's Kamp was an all-around great experience. The grounds were beautiful and the communal areas were cozy and comfortable. The family-like atmosphere and camaraderie between guests and staff was awesome.  In the evenings, we met up for cocktails and to take score of who had seen the most animals.  These discussions were spirited and lively.  The food was plentiful and every meal was delicious; there was a variety of wild game, African dishes, and Western food, so there was something for everyone.  And to top it all off, we even had our own personal butler, Friday, to cater to us. His big smile and jokes were a welcome bonus each day.  The rate included laundry service, which I used on my last day; everything was washed and ironed to a tee (better than I do at home, LOL). The massages and other spa services were extra, but reasonably priced and also excellent. It was nice to be treated like a queen, if only for four days. Kirkman's Kamp will be a hard act to follow.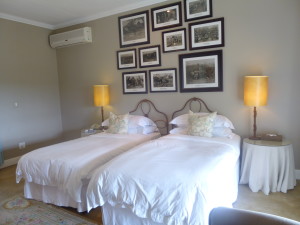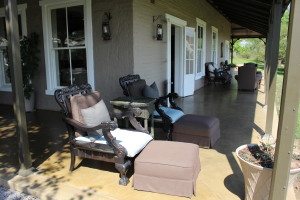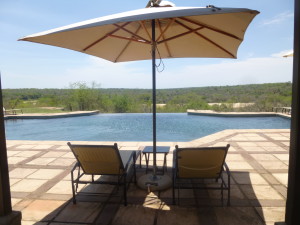 I came to the Sabi Sand excited, but a little scared about what I would encounter in the wild.  It turned out to be my favorite part of the trip.  I never could have imagined I would feel so at peace and comfortable in the bush surrounded by wild animals.  I can't wait to go back!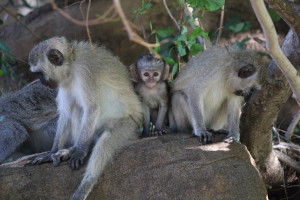 Click here for more safari photos
Share This