I ended my trip along the Pacific Coast Highway with a stop in San Francisco.  During my time there, I visited Alcatraz Island, the former federal prison nicknamed the Rock.  As we left from Pier 33 for the 15 minute ferry ride across the San Francisco Bay, it quickly became obvious how the nickname came to be — it looks like a big rock in the middle of the bay.  Once we arrived at the island, a park ranger provided a brief orientation and history lesson.  We learned the name Alcatraz was derived from "Alcatraces", the Spanish word for pelicans, and the island was so named by Spanish explorers because of the many pelicans then living on the island.  We also learned about the island's history as a military fort and prison, and its occupation by Native Americans protestors. After the orientation, we headed up to the main cellhouse for the self-guided audio tour, which was excellent. It's available in numerous languages, and was the highlight of the tour for me.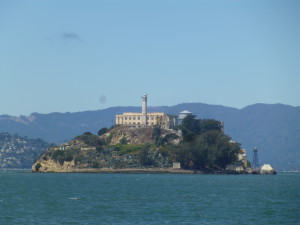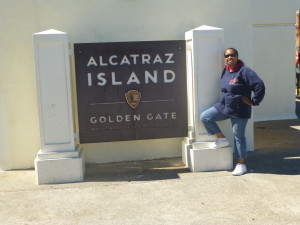 The tour includes stops at the four jail blocks, warden's office, visitation room, library, gun gallery, recreation yard, dining hall and kitchen. It's narrated by former prisoners and correctional officers, with clanging doors and other sounds so life-like that it almost feels like you were really there.  You'll learn about infamous prisoners, such as Birdman, Al Capone, and Whitey Bulger, and hear about events such as escape attempts, "The Battle of '46", food riots, and solitary confinement. You'll also hear and feel the strong winds, which give you a real sense of the harsh environment and isolation on the Rock. The prison was ultimately closed because of its high maintenance and operational costs.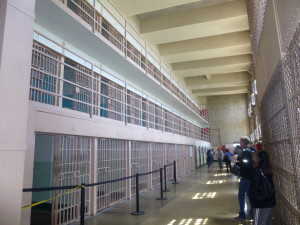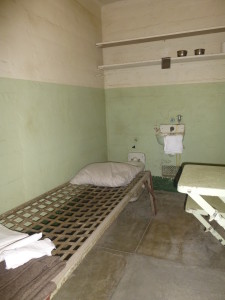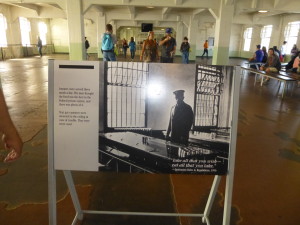 Despite its storied history, Alcatraz Island is now a national park and popular tourist attraction.  While there are several companies offering tours to Alcatraz (often at inflated prices), Alcatraz Cruises is the only official provider.  The tours frequently sell out, so you should buy tickets in advance if you intend to visit.  I bought tickets one week before and many times were already unavailable.
Have you been to Alcatraz? What did you think about it? Share your comments below.
Visit the photo gallery for more Alcatraz photos
See all that San Francisco has to offer. Book your stay through Venere and choose from over 300 hotels and accommodations!
Share This