Everyone knows that I love to travel. But the funny thing is, I've never kept count of how many countries I've visited — until today when #WhereMonicaGoes introduced me to Matador Network's Travel World Map Generator.  Come to find out, my number is 22.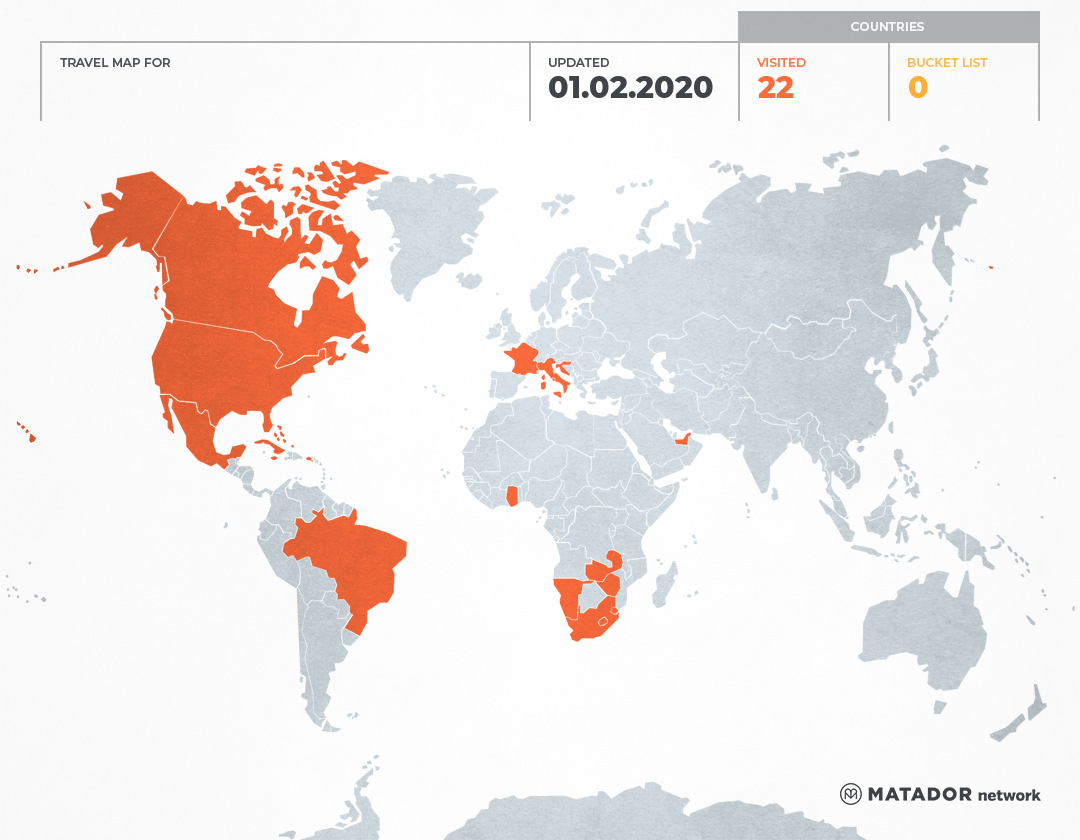 The Travel Sista has been to: Bahamas, Brazil, Canada, Croatia, Cuba, France, Ghana, Italy, Jamaica, Lesotho, Mexico, Namibia, Puerto Rico, South Africa, Swaziland, Turks and Caicos Islands, U.S. Virgin Islands, United Arab Emirates, United States, Vatican, Zambia, Zimbabwe.
Considering that there are 196 countries in the world (that number is disputed largely due to political reasons), I've only covered about 11% of the globe. But I feel extremely blessed for the opportunity and the amazing experiences I've had in each country I've visited thus far. As Edith Wharton once said, "one of the great things about travel is that you find out how many good, kind people there are."
Looking at my travel map, I definitely need to explore more of South America, Asia and Africa. I'll be visiting several new African countries this year. I think 2017 will be my year to go on a tour of Southeast Asia and see more of the Middle East. In the meantime, I look forward to plowing down more things on my bucket list and reaching my 6th continent this year – Australia.
So, what's your number? Please list your countries below or share your travel map.
Get your own travel map from Matador Network. It's easy and fun.
Share This