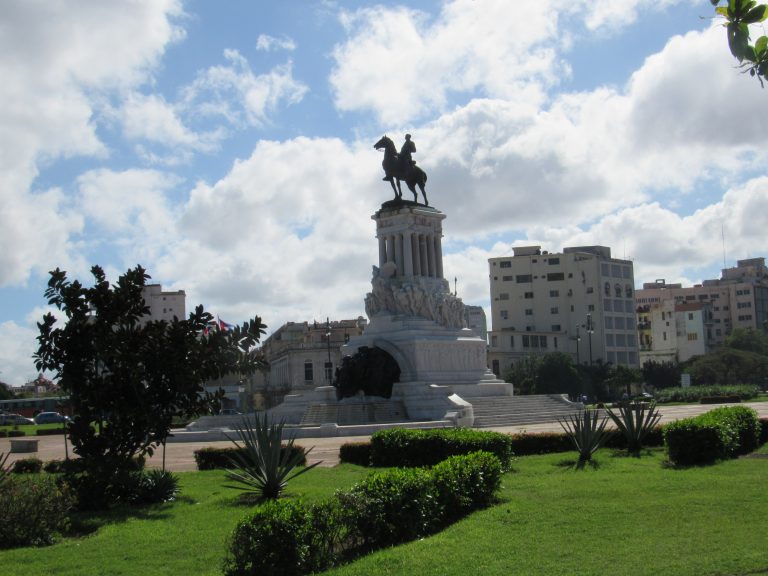 In 2014, former US President Barack Obama announced sweeping changes to America's policy towards Cuba. The United States re-established diplomatic ties and re-opened the American embassy in Havana. Obama also authorized travel by general license for all 12 categories set forth in the Cuban Assets Control Regulations, eliminating the need to apply for a specific license for most travelers. Though tourism remained banned, Americans could plan individual "People-to-People" trips with a full schedule of educational exchange activities. Travelers could meet the regulatory requirements with museum visits, cultural sightseeing, conversations with Cubans about their society, and keeping a daily journal. These relaxed rules made travel to Cuba easier and more affordable for the average American, who prior thereto was relegated to expensive group trips. It also benefitted the growing number of Cuban small business owners, including the owners of casa particulares (private lodging similar to a bed and breakfast) and paladares (private restaurants), taxi drivers and tour guides.
As many travelers were dreading, on June 16, 2017 President Donald Trump announced changes that would reverse some of the Obama era policies. The new rules, dubbed "A Better Deal for Cuba", prohibit Individual People to People travel and any direct transactions with entities related to the Cuban military, intelligence, or security services, including state-owned hotels, restaurants, tour buses, and other businesses (the State Department will be publishing a list of prohibited entities). Trump also announced increased enforcement actions, with travelers subject to immigration checks or Treasury Department audits to ensure they fall under one of the permitted categories.
On the same day as Trump's announcement, the Treasury Department Office of Foreign Assets Control (OFAC) issued FAQS regarding the policy changes. Here is what we know:
1. INDIVIDUAL PEOPLE TO PEOPLE TRAVEL WILL NO LONGER BE AUTHORIZED
 As directed by Trump, within 90 days OFAC intends to issue regulations that will end individual People to People travel to Cuba. The announced changes do not take effect until the new regulations are issued. The new policy will not result in changes to the other (non-individual people-to-people) authorizations for travel.
For persons with pre-planned trips, there is no need to cancel. As long as you have completed at least one travel-related transaction (i.e., purchasing a flight or reserving lodging) prior to the June 16, 2017 announcement, you are exempt from the new rules (provided the travel-related transactions are consistent with then current OFAC regulations).
2. GROUP PEOPLE TO PEOPLE TRAVEL WILL STILL BE AUTHORIZED
According to current OFAC regulations, travelers utilizing the People to People authorization must maintain a full-time schedule of educational exchange activities that are intended to enhance contact with the Cuban people, support civil society in Cuba, or promote the Cuban people's independence from Cuban authorities, and that will result in meaningful interaction between the traveler and individuals in Cuba.
Group People to People travel will still be allowed, but it must take place under the auspices of an organization that  sponsors such people-to-people exchanges and travelers must be chaperoned by an organization representative to ensure they maintain a full-time schedule of educational exchange activities.
3. INDIVIDUAL TRAVEL UNDER THE SUPPORT FOR THE CUBAN PEOPLE CATEGORY WILL STILL BE AUTHORIZED
The Support for the Cuban People category encompasses travel-related transactions and other transactions that are intended to provide support for the Cuban people, which include activities of recognized human rights organizations; independent organizations designed to promote a rapid, peaceful transition to democracy; and individuals and non-governmental organizations (NGOs) that promote independent activity intended to strengthen civil society in Cuba.  The traveler's schedule of activities must not include free time or recreation in excess of that consistent with a full-time schedule in Cuba.
Picture of the night @MarioDB and I hammered out the new Cuba policy. Thankful for his leadership! #cubancoffee #BetterDealforCuba pic.twitter.com/ukpQJo2eev

— Marco Rubio (@marcorubio) June 16, 2017
US Senator Marco Rubio, who co-authored the new policy, clarified via Twitter that individual travel under the Support for the Cuban People category is authorized as long as travelers stay in privately owned lodging rather than military run hotels.
& headline not https://t.co/BJQeStuAh2 for Cuban people category allows individual travel, but can't stay at military controlled hotel 3/3

— Marco Rubio (@marcorubio) June 17, 2017
Individual Americans can travel to #Cuba under Support for the Cuban people category but must use privately owned lodging like AirBnB 4/5

— Marco Rubio (@marcorubio) June 16, 2017
However, in order to qualify under this category, individual travelers will seemingly need to have more engagement with NGOS, organizations and individuals working to promote democracy and/or to improve the lives of the Cuban populace.
4. AUTHORIZED TRAVEL BY CRUISE SHIP OR PASSENGER VESSEL WILL STILL BE ALLOWED
Travelers will still be able to engage in authorized travel to Cuba by cruise ship or passenger vessel, provided it is not with a prohibited entity.
5. TRAVELERS MAY STILL PURCHASE AIRLINE TICKETS FOR AUTHORIZED TRAVEL TO CUBA
The new policy does not change how persons subject to U.S. jurisdiction traveling to Cuba pursuant to the 12 categories of authorized travel may purchase their airline tickets.
6. TRAVELERS MAY STILL PURCHASE AND IMPORT UNLIMITED AMOUNTS OF CIGARS AND ALCOHOL INTO THE UNITED STATES FOR PERSONAL USE
Under current OFAC regulations, travelers engaged in authorized Cuba travel may buy and import unlimited dollar amounts of Cuban cigars and alcohol in accompanied baggage, provided it is for personal use only. It is unclear whether this policy will change under Trump's new rules, but as of now it is still effective.
WHAT THIS MEANS FOR FUTURE TRAVEL TO CUBA
Once you peel back the layers, Trump's new changes represent only a partial shift from Obama policies. Individual trips may be more difficult to plan and coordinate, but they are still allowed. And as before, individuals traveling to Cuba are required to keep records of their Cuba-related transactions for at least five years in case of a Treasury audit. Now more than ever, it's important that they do so.
What are your thoughts on the new Cuba travel policy? Does it affect your travel plans? Share your comments below.
Share This